F/V Baranof: Then and Now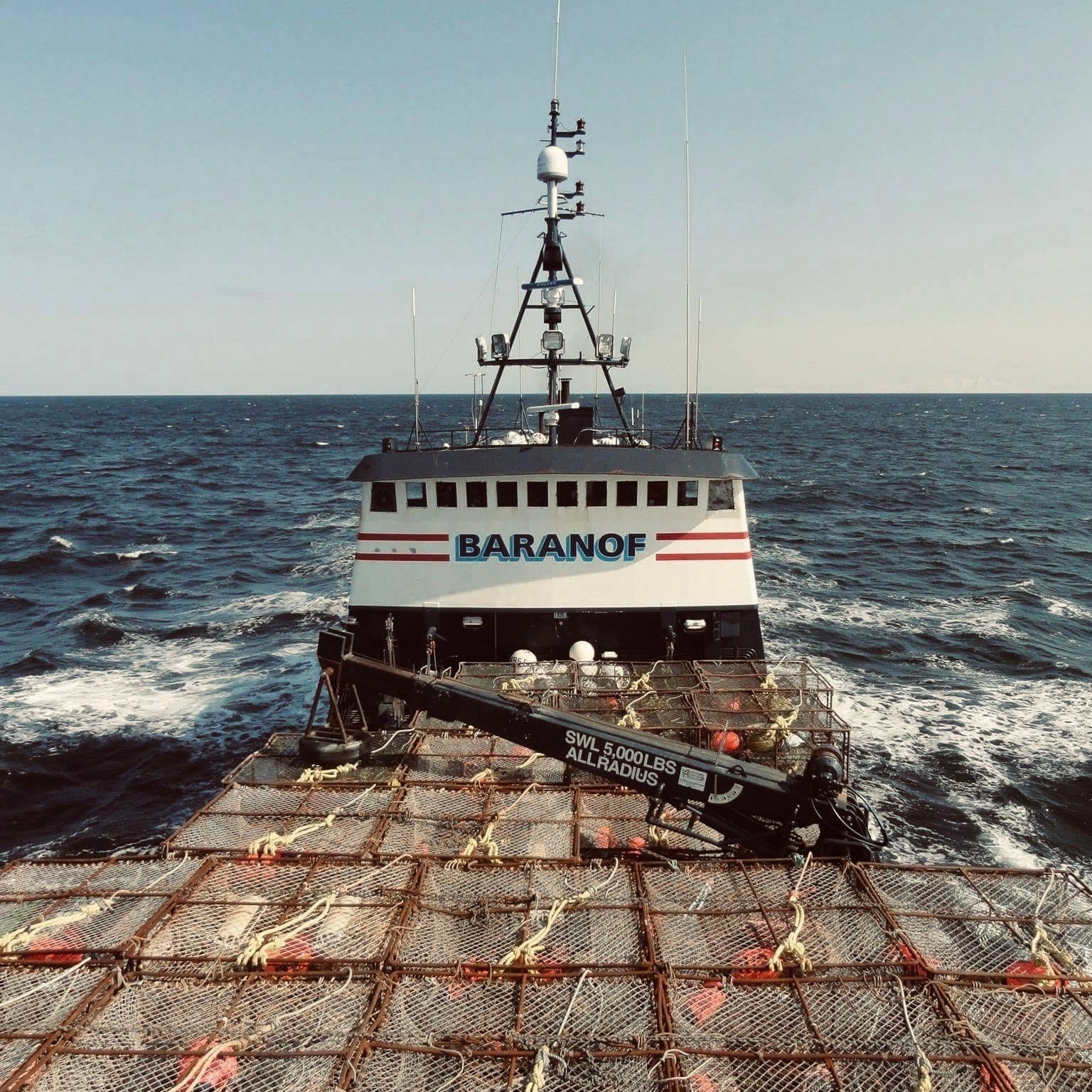 The F/V Baranof is a well-known fishing vessel that has been operating in Alaska's waters for many years. This boat has a rich history and is considered a critical part of the state's fishing industry. The F/V Baranof has undergone several transformations over the years to stay ahead of the latest fishing trends and technologies. Here's a brief history of the F/V Baranof and its journey in Alaska's fishing industry.
Early Years
Once a Coast Guard 180 ft. Cactus class buoy tender, the Baranof underwent a remarkable transformation in the late 1970s. Becoming a crab catcher processor meant they caught and processed their catch onboard, revolutionizing the game. During this time, the fishing industry in Alaska was still in its early stages, and most boats were operated using traditional methods and equipment. The F/V Baranof was one of the first boats in Alaska to adopt new fishing technologies, such as advanced navigation systems and communication devices. By the 1980s, the boat ventured into sablefish fishing with long line traps or pots, keeping them busy for 9 to 10 months a year.
Transformation
As the fishing industry in Alaska evolved, so did the F/V Baranof. In the 1990s, the boat underwent a significant renovation and was equipped with a new propulsion system and updated fishing gear. This allowed the F/V Baranof to operate in different fishing grounds, from calm waters to rough and windy conditions.
Introduction of Advanced Technologies
With the introduction of new technologies in the fishing industry, the F/V Baranof continued to evolve. In the 2000s, the boat was equipped with even more advanced navigation systems, communication devices, and fishing gear. This allowed the F/V Baranof to operate more efficiently and effectively, providing customers with a safe and reliable platform for commercial fishing operations.
The Present
Today, the F/V Baranof is a state-of-the-art fishing vessel that is equipped with the latest technology and equipment. The boat's spacious deck and holds can accommodate various types of fishing gear, such as longlines and pots. The powerful propulsion system allows the F/V Baranof to operate in even the harshest waters, including the Gulf of Alaska and the Bering Sea. The experienced crew of the F/V Baranof is dedicated to providing excellent service to customers and ensuring a safe and efficient fishing trip.
The F/V Baranof is a symbol of the state's fishing tradition and a critical part of its fishing industry. The boat's rich history, coupled with its advanced technology and experienced crew, make the F/V Baranof a top choice for anyone looking for a reliable fishing vessel in Alaska's waters.