Whidbey Seafoods Bairdi Crab featured on Martha Stewart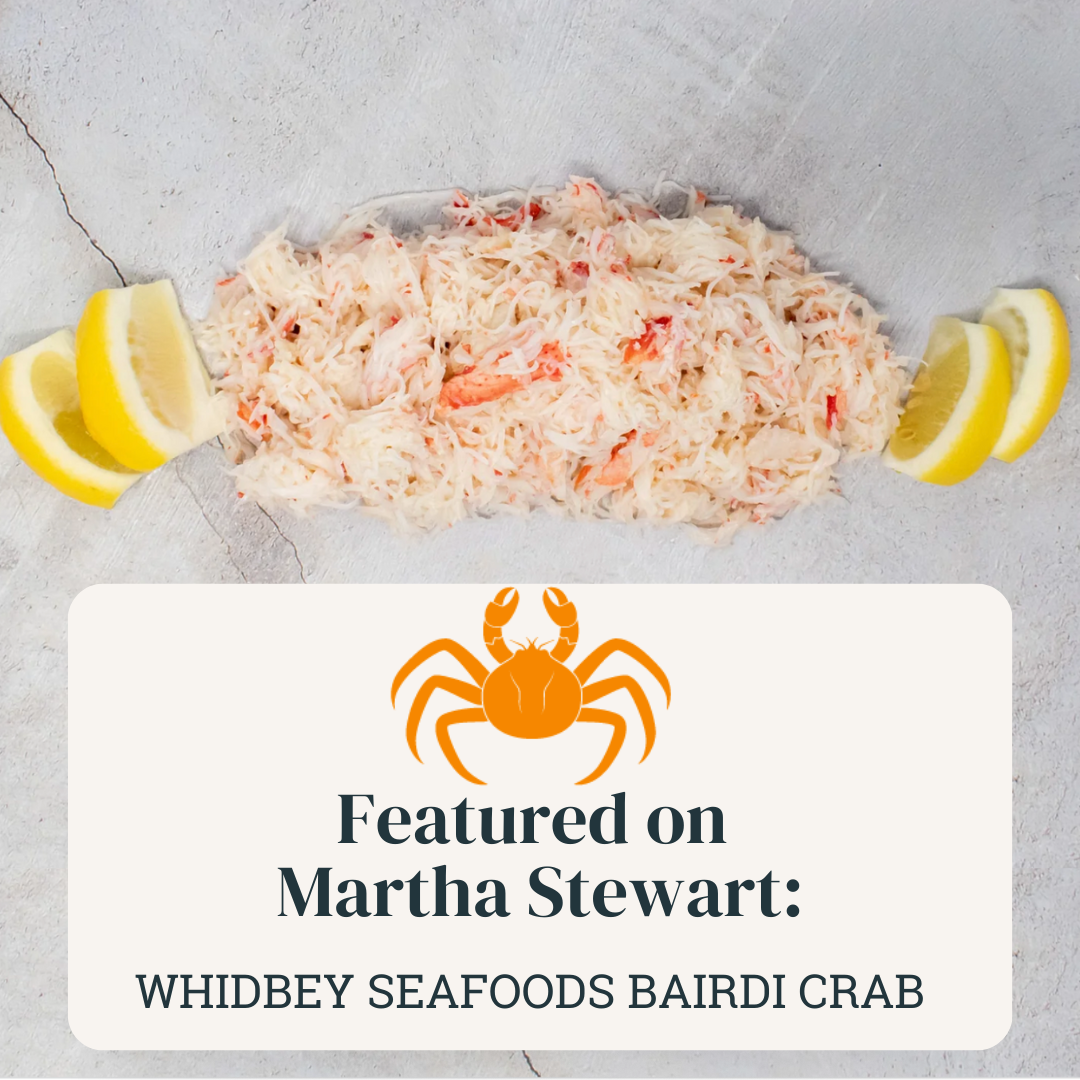 As a family-run seafood company, we were thrilled to be recently featured on Martha Stewart's blog for our delicious and sustainable Bairdi crab. Being recognized for our commitment to sustainability is a great honor, and we are excited to share the news with our customers.
Martha Stewart's blog specifically called out the importance of checking the origin of your crab, and all seafood, and ensuring it comes from Alaska to guarantee that it is wild and sustainable. We couldn't agree more! Bairdi crab is a unique and flavorful delicacy that we are proud to offer to our customers. It is sustainably harvested by the F/V Baranof, and is flash frozen at sea to lock in freshness and flavor.
If you're looking to try Bairdi crab for yourself, we encourage you to check out our online store or visit one of our retail partners. We are committed to providing high-quality, traceable seafood to consumers who demand great products. Thank you for supporting small, local fisheries and for choosing Whidbey Island Seafood Company!