Easy Weeknight Air Fried Fish & Chips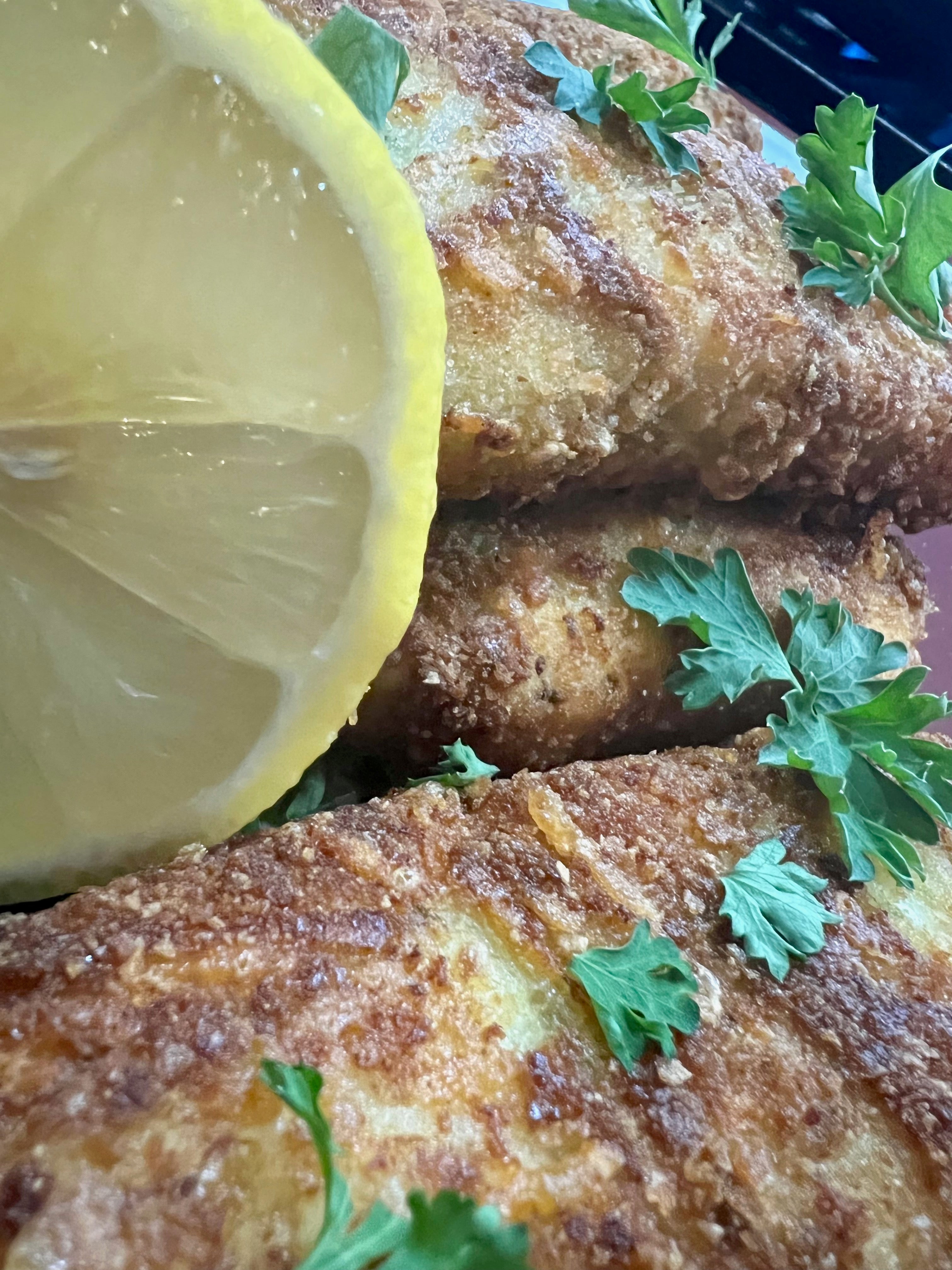 Ingredients
1 – 1 ½ pounds of halibut or lingcod (our favorites but you do you)
½ Cup of all-purpose flour
2 teaspoons of paprika
2 teaspoons of garlic powder
Salt and pepper to taste - Roughly ¼ teaspoons of each
1 large egg
½ Panko bread crumbs
Avocado cooking oil (any cooking oil/spray will do; this is just our favorite)
Directions:
Preheat your air fryer to 390°F
Mix all your dry ingredients together in bowl (flour, spices, salt and pepper).
In a separate bowl beat the egg.
In the last, and third bowl, add the Panko breadcrumbs.
Pat the fish dry and cut it into finger food size strips. *
Dredge the fish in the flour mixture, then the egg and then the Panko breadcrumbs. Press down lightly to make sure the crumbs stick.
Spray both sides with oil.
Air fry at 390°F, making sure you turn half way through, for about 10-12 minutes. You are aiming for that crispy, golden brown goodness. *
Serve ASAP with tartar sauce, vinegar, ketchup, ranch, barbecue sauce (whatever your thing is) and of course, your favorite fries! *Cough *Cough Sweet Potato Fries.
Options:
We like rinsing our fish briefly before patting the fish dry.
Add some dried herbs to your Panko (we've used dried thyme and dried oregano)
You can add the spices directly to the fish instead of mixing it into the flour if you want a stronger flavor.
Optional, squeeze a bit of lemon fresh out of the air fryer