Reimagine Your Seafood Leftovers!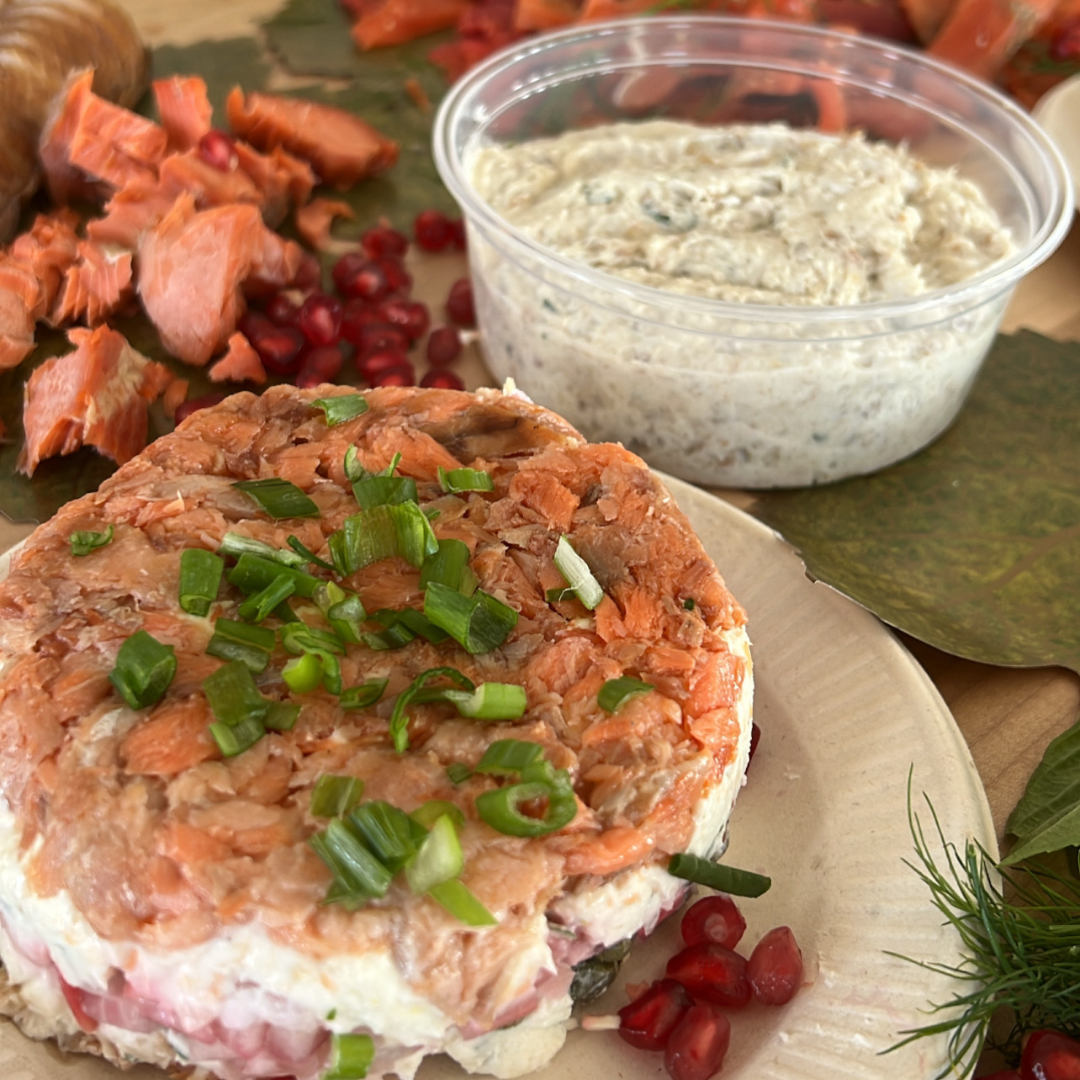 Seafood leftovers don't have to be mundane. Whidbey Seafoods offers fresh ideas and premium ingredients to elevate your culinary creations. Explore exciting ways to transform yesterday's meal into today's gourmet delight! 
1. Whidbey Seafoods' Smoked Salmon - The Ultimate Leftover Canvas
View our Smoked Salmon
Smoked Salmon is a versatile ingredient that elevates any dish. Here are some fantastic ideas for using it:
Smoked Salmon Breakfast Wraps
Take leftover smoked salmon and wrap it in a warm tortilla.
Add scrambled eggs, cream cheese, capers, and a sprinkle of dill.
Roll it up and enjoy a gourmet breakfast in minutes!
Smoked Salmon Dip
Combine flaked leftover smoked salmon with cream cheese, sour cream, minced red onion, capers, fresh dill, and a squeeze of lemon juice.
Mix until smooth and creamy.
Serve the dip with crackers, sliced baguette, or fresh vegetables for a savory appetizer that's perfect for parties or snacking.
2. Whidbey Seafoods' Crab Selection - The King of Leftovers
View our Crab Selection
Whidbey Seafoods offers a variety of crab options that are perfect for giving leftovers new life. Try these recipes:
Crab Pasta
Toss flaked leftover crab with cooked linguine.
Sauté minced garlic and red pepper flakes in olive oil.
Add crab, fresh basil, cherry tomatoes, and a squeeze of lemon.
Finish with grated Parmesan for a heavenly pasta dish.
Seafood Salad with Crab
Create a refreshing seafood salad using flaked crab, cooked shrimp, mixed greens, and your favorite veggies.
Drizzle with a zesty vinaigrette and garnish with fresh herbs for a light and vibrant meal.
3. Whidbey Seafoods' Wild Alaskan Salmon - A Versatile Catch
View our Wild Alaskan Salmon
Wild Alaskan Salmon is perfect for creating new seafood wonders. Try these ideas:
Salmon Chowder
Flake leftover salmon and simmer it in a creamy chowder base with potatoes and herbs.
A comforting and hearty soup for any occasion!
Salmon Cakes
Combine flaked leftover salmon with breadcrumbs, herbs, and a dash of lemon.
Shape into patties and pan-fry until golden brown for mouthwatering cakes.
4. Whidbey Seafoods' Alaskan Spot Prawns - A Flavorful Catch
View our Alaskan Spot Prawns
Alaskan Spot Prawns add a burst of flavor to any meal. Try these recipes:
Spot Prawn Stir-Fry
Sauté your leftover spot prawns with garlic, ginger, and your favorite stir-fry veggies.
Add a splash of soy sauce and sesame oil for a savory finish.
Serve over steamed rice for a satisfying meal.
Seafood Pizza - A Flavorful Delight
Preheat your oven and pizza stone or baking sheet to the highest temperature it can reach.
Roll out your favorite pizza dough into a thin crust.
Spread a generous layer of tomato sauce over the dough.
Sprinkle mozzarella cheese over the sauce.
Scatter your leftover Alaskan Spot Prawns on top, along with other favorite toppings like sliced bell peppers, red onions, and black olives.
Bake the pizza in the preheated oven until the crust is golden and the cheese is bubbly and slightly browned.
Remove from the oven and garnish with fresh basil leaves and a drizzle of olive oil.
Slice, serve, and enjoy your homemade seafood pizza masterpiece!
With Whidbey Seafoods' premium seafood products at your disposal, transforming seafood leftovers into culinary masterpieces is easier and more delicious than ever. So, why let those seafood treasures go to waste? Embrace your inner chef - Your kitchen, your rules! Happy cooking!