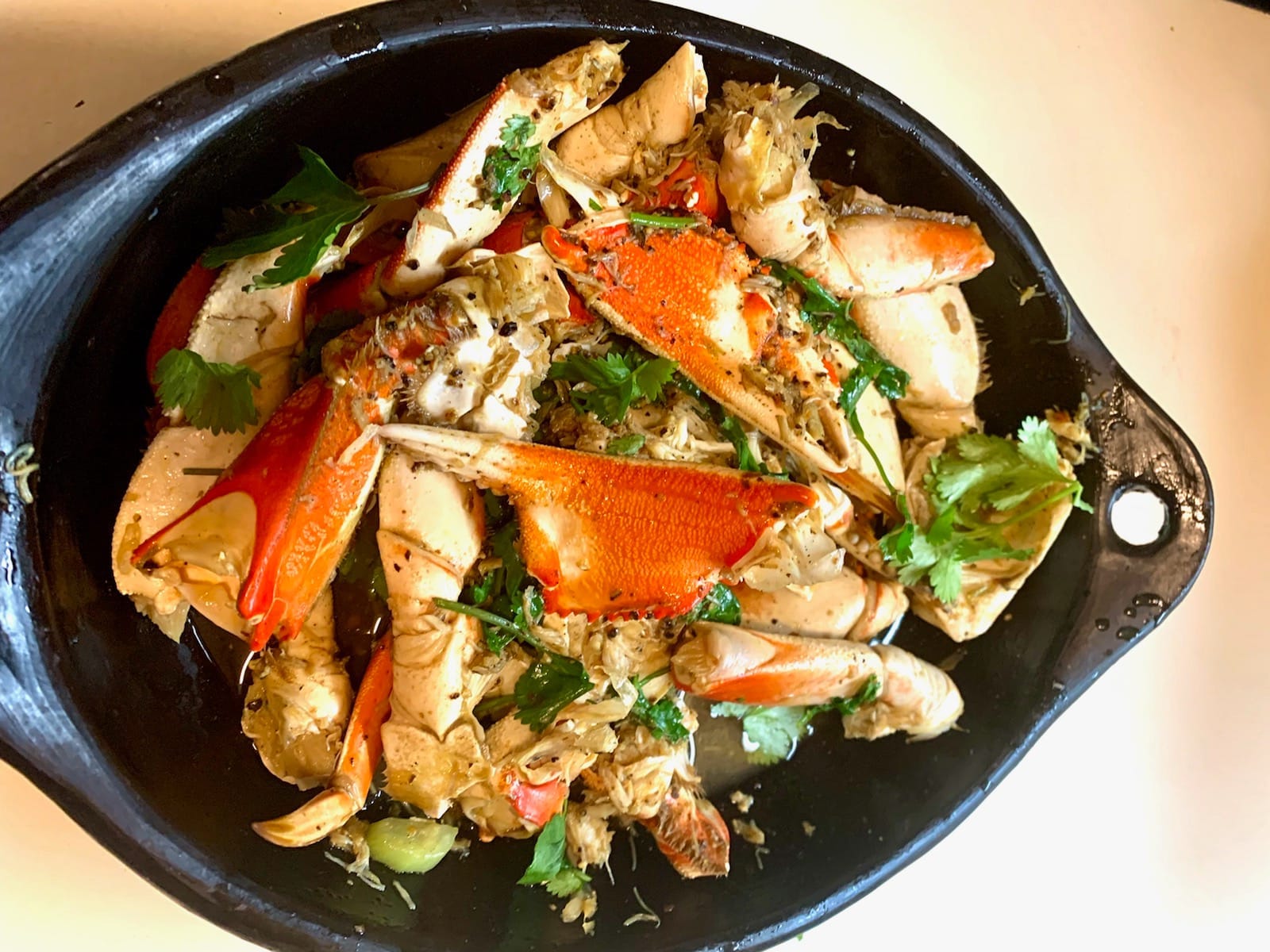 PREP TIME:
0 HOURS 30 MINS
TOTAL TIME:
0 HOURS 30 MINS
Ingredients:
2 cooked Dungeness crabs (3 - 3 ½ pounds total). Cleaned and quartered.
3 tablespoons black peppercorns
4 garlic cloves finely chopped
1 knob fresh ginger peeled and thinly sliced
2 teaspoons ground turmeric powder
2 tablespoons water plus 3/4 cup divided
2 teaspoons fish sauce
1 teaspoon granulated sugar
3 tablespoons canola oil chopped fresh cilantro for garnish (optional)
Instructions:
Pull legs and claws off. Crack at joints. Set aside.
Crush peppercorns with food processor or mortar and pestle. Transfer to small bowl.
Add garlic, ginger, turmeric and 2 tablespoons of water to processor and combine to form a paste, then combine with peppercorns.
Stir 3/4 cup water with fish sauce and sugar and set aside. This is your sauce mixture.
Warm oil in large pan, or wok, over medium low heat. When it's hot enough to gently sizzle, add the paste, stir till fragrant and oil starts to separate. About 3-5 minutes.
Add sauce mixture, then increase temp to high. Dump in crab and stir until crab is heated through and coated evenly. About 3-5 minutes.
Remove from heat. Stir in cilantro and arrange on platter.