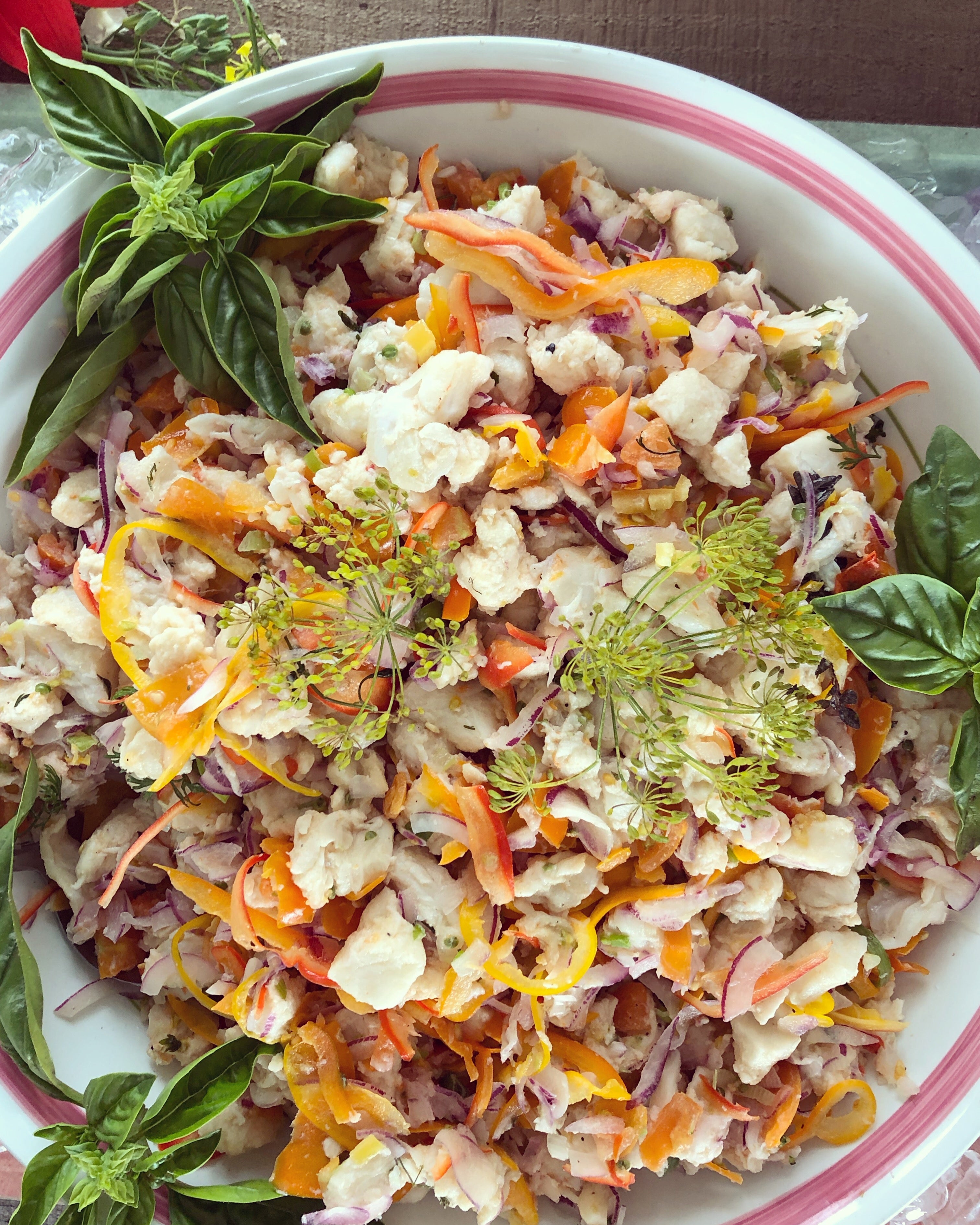 PREP TIME:
2-4 HOURS 00 MINS
TOTAL TIME:
2-4 HOURS 00 MINS
Ingredients:
1 lbs halibut

1 large tomato diced

1/2 cup red onion or shallot diced

1 garlic clove minced

1 red or yellow bell pepper thinly sliced

3/4 cup chopped cilantro 

1/2 cup lemon juice

1/2 cup lime juice

Lemon/lime wedges 

Salt and pepper 
Optional:
Basil 

1 hot pepper (or less) seeded and diced 
Directions:
Cut halibut into bite size pieces and sprinkle with salt.

Add 1/4 cup of cilantro. 

Pour lemon and lime juice over the halibut in a non reactive bowl. Gently toss and cover the bowl. Place it in the refrigerator for 2-4 hours. Stirring occasionally until the fish is opaque.

Drain the fish. 

Mix all the ingredients in a large bowl. Add the juice of the lime and lemon wedges.  

Salt and pepper to taste. 

Garnish with basil or any green herb

This dish can be made ahead of time and can be refrigerated until ready to serve.